Horoscope
Choose from a wide selection of Horoscopes covering the important areas in your life. Gain valuable insight into your love, romance, fashion and career issues. Sign up for a free account to get quick and easy access to all your favorite Horoscopes. As a registered member, you will also have access to unlimited Tarot Card Readings.
or
Live Personal Reading first 3 minutes FREE + 50% off
Live Reading
---
---
---
Tarot
Get your free daily 3-card Tarot Reading.
Start Your Tarot
---
Moon Phases
Full Moon:
April 4
New Moon:
April 18
Horoscopes
Popular Readings
Love Horoscopes
Nothing but your own choices and decisions will determine your future, but your horoscope can help to give you clarity. This is where love horoscopes can be the most useful; not in providing a definitive view of the future, but in empowering you to better recognize the influences that play upon your thoughts and actions.


Daily Tarot Card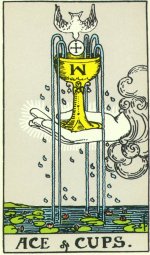 Ace of Cups
The beginning of love and creativity. Possible marriage. Spiritual healing possible. New relationship on the horizon. Powerful creative energy able to be harnessed for new ventures. The creative arts. Emotional fulfillment in in all things. Divinity influenced art and music. Happiness and vitality for living. Support from community of new artistic ventures. Partnerships will soon be important.
Astrology
Horoscope Articles