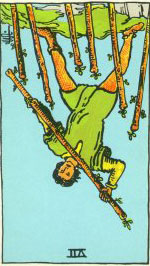 The Seven of Wands Reversed
Scattered energies. Focus was not as strong as once thought. Another delay or disruption is occurring. Inability to focus earlier has now had its consequences. Are you sure this is the correct path to fulfillment? Time to measure your level of ability and commitment to goal. Same thing occurring again and again as lessons are not being learned.
The Sun determines how others see you. It represents your general personality and individuality. The Sun sign in your birth chart symbolizes your capacity to influence others, as well as your ability to impress. There is more to astrology than just your horoscope...