Astrolis for Android Get the Horoscopes & Tarot app on your device
Get Started
Free Horoscopes
Popular Readings
Love Horoscopes
Nothing but your own choices and decisions will determine your future, but your horoscope can help to give you clarity. This is where love horoscopes can be the most useful; not in providing a definitive view of the future, but in empowering you to better recognize the influences that play upon your thoughts and actions.


Daily Tarot Card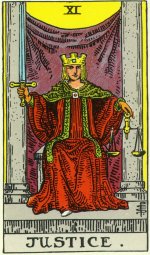 Justice
New sense of balance or harmony is possible. Prudence is needed to keep everything balanced in love and business. Harmony of all aspects of one's life. All things being equal. Justice is possible. Legal proceedings. Courts. Trial. Legal Complications. Blind to truths. Take step back and look at big picture. Is everything as it seems? Two things need to be given careful consideration. Take time to measure out all consequences of gain and loss.
Astrology
The Sun determines how others see you. It represents your general personality and individuality. The Sun sign in your birth chart symbolizes your capacity to influence others, as well as your ability to impress. There is more to astrology than just your horoscope...