September 18 - September 24, 2023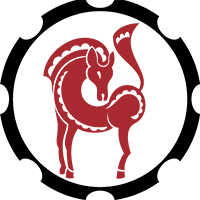 Friday's New Moon has ushered in the month of the Rooster and as you move into the first full week of this new lunar month and with the Moon still in its waxing or growth phase, this is something that you are still adjusting to. For the Horse, the Rooster puts the focus on things close to home and while this means a lot more focus on home, family and/or property matters, it goes much deeper than this. With the final months of any year always the busiest, the Rooster will keep you grounded and more connected with the routines and rituals of life that give you comfort and a feeling of control. There is nothing better to reduce your stress levels after a busy day than the rituals and routines that you can slip into like a comfortable pair of slippers.
Year of the Rabbit
Jan 22, 2023 - Feb 9, 2024
While the adventurous Year of the Tiger will end on 21st January, with the month of the Tiger running from 21st January to 20th February there will be no sudden drop off. This is the only time in a 12 year lunar cycle that this is possible, with each new lunar year always starting with the month of the Tiger. In every other year in a 12 year cycle there is a sudden end, whereas here there is a chance to transition out of the Tiger's influence and this couldn't be more important. For it is on 21st January that the competitive and professionally charged Year of the Rabbit will begin, something that will take us through to 9th February 2024.
The Year of the Rabbit, running from 21st January 2023 to 9th February 2024 is particularly long, so much so that there are 13 lunar months instead of the normal 12 months, which means that there will be a leap month this year, with one lunar month being repeated. As luck should have it, the month being repeated is the month of the Rabbit, with a chance to more fully embrace its influence. The first month of the Rabbit will run from 20th February to 21st March. This comes just as the month of the Tiger runs its course and after four weeks of its adventurous influence, this is when it will become more about embracing the Rabbit's competitive and professionally charged influence.
The second month of the Rabbit will begin immediately after the first finishes and will run from 21st March to 20th April. This creates a new lunar year where you have four weeks to transition in, with the Tiger's adventurous influence still there and then the period from 20th February to 20th April where there is a chance to get stuck in. After that, it will become more about the journey. However, the month of the Goat, running from 17th July to 16th August could be especially lucrative this year. Meanwhile, as always, the month of the Horse, which runs from 18th June to 17th July will be an important chance to check in.
About the Horse
The Horse is high-spirited, confident and energetic. They have an adventurous streak and love to travel. They regard personal freedom with such great importance that at times it causes them to be candidly selfish in pursuit of it. Horses generally have a positive outlook on life.
They are temperamental and are prone to erratic behavior. Their unpredictability makes them simultaneously exciting and exasperating lovers. Horses fall in and out of love easily and are likely to change mates frequently.
Horses are friendly and need people around them. This shouldn't be a problem as they are open-minded, witty and animated. So usually they are popular and can be really attractive. They like to stand out in a crowd and can be rather impatient.
Cheerful and sociable, Horses are well-loved by friends. They are generous to a fault. Their uncanny ability to make spot on decisions in situations that lack evidence or substantial facts endows them with the potential for success in business.
Compatible: Tigers, Goats & Dogs
Incompatible: Rats
Difficult: Snakes & Rabbits