December 4 - December 10, 2023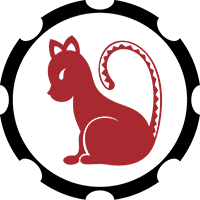 As you move into the last full week of the competitive and professionally charged month of the Pig, there is less urgency but at the same time more certainty. Your competitive spirit is likely to be just as driven, but with the Moon now in its waning phase will no longer be as scattered, making it easier to narrow down your priorities. With not only time running out but your own time and resources anything but finite, you are starting to better understand what is important and what isn't. In all aspects of your life, this is making it easier to pick your battles wisely, putting your time and resources into those battles or quests that you most need to win.
Year of the Rabbit
Jan 22, 2023 - Feb 9, 2024
The final weeks of any lunar year are always an important chance for completion, closure, to bring things home and to embrace its influence before it is gone, but even more so when it is the Year of the Tiger ending on 21st January. This has been more than just a chance to revisit your native energy, but as you began a new personal 12 year lunar cycle this has been a chance for a major reset and new beginnings. What you have done is lay down the foundations for the next 12 years while aligning yourself with your personal truth. You are unique in that you have an advantage that no other sign has, in that when it is over it is not really over or at least not yet.
Because each new lunar year always begins with the month of the Tiger, when the Year of the Tiger ends on 21st January, the month of the Tiger will begin. The month of the Tiger brings you to the start of a new personal 12 month lunar cycle, something that can piggyback off what has been invested during the Year of the Tiger while keeping you connected. For the first four weeks of the lucrative Year of the Rabbit, which will run from 21st January 2023 to 9th February 2024, they will run side by side, in a way that will be an advantage for both. For the Tiger, the Year of the Rabbit can be a lucrative year, but it is not just about the money.
The Rabbit's mission is to boost your confidence and a belief in not just yourself but in the intentions and resolutions you have set during the Year of the Tiger. As you can't attract what you don't believe you deserve, as your confidence increases you are going to attract more across all the currencies in your life. However, the Year of the Rabbit can be a lucrative year, with luck on your side when it comes to attracting more money. This will be especially so during the month of the Rabbit from 20th February to 21st March and when it repeats as a leap month from 21st March to 20th April. Other lucrative months could be the busy, industrious and work focused month of the Goat from 17th July to 16th August and the competitive and professionally charged month of the Pig, from 13th November to 12th December.
About the Tiger
The Tiger is warm, loving and dynamic. One is never bored in the company of a Tiger. They are independent and unpredictable. Tigers can sometimes be selfish in pursuit of fun for they are susceptible to being captured by sudden enthusiasm, causing them to alienate their friends. But they generally have great sympathies and understanding for others.
Tigers are aggressive and need to control their tempers. They always tell it like it is, but they are also intelligent and sensitive, so will be full of remorse if they upset you. Tigers are protective of their families and peers and often show great courage.
Tigers are brave and powerful. At times, they take risks to the point of recklessness. They can make hasty decisions without thinking of the possible consequences. Nevertheless, Tigers are natural born leaders and are often successful in money and career matters. But they do have a propensity to see-saw in triumphs and failures because of their rash behaviour.
In love, Tigers are highly emotional. They have a strong sex drive touched with good dose of sensuality. More likely to "sow wild oats" in they younger days than other signs, they do become more placid with age.
Compatible: Dogs & Horses
Incompatible: Monkeys
Satisfactory: Boars & Dragons