January 24 - January 30, 2022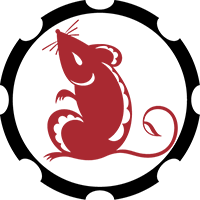 The last full week of the lucrative month of the Ox does have the potential to be a lucrative month and especially as this is also the final week of the Year of the Ox. However, this is less about the money and more about holding onto and capturing the Ox's fundamental strength, which is the resolve to not just believe in yourself but to stand your ground. This is a week for becoming as stubborn as an ox when it comes to things that you believe in and especially when it comes to the things that you know you deserve. What you want is for some of the Ox's influence to rub off on you before it leaves.
Year of the Ox
Feb 12, 2021 - Jan 31, 2022
When the Year of the Rat ends on 12th February this brings one of the most important but also your longest year in over a decade to a close, a year that will continue to define the coming decade. When the Year of the Rat began in January 2020 this brought you to the start of a new personal 12 year lunar cycle, something that will normally give you 12 months to lay down foundations, set intentions and begin the quests and journeys that will define this new personal 12 year lunar cycle. This is always not only a year for major new beginnings but for a major reset. There were 13 New Moons during the Year of the Rat which meant 13 lunar months rather than the normal 12 lunar months, with a leap month making this foundation year a lot longer than would normally be the case.
While being back in your native energy is empowering it can also be demanding, for this will demand that you are true to yourself and in situations in your life where you have compromised in the past, something will have to give. At the same time, the Rat wasn't going to let you fail, so would have been constantly pushing you. For that reason, there might be some relief when the New Moon on 12th February brings the Year of the Rat to a close and ushers in the lucrative but also more gentle and predictable Year of the Ox. The Year of the Ox will always follow on from the Year of the Rat and this brings the pragmatic determination and tenacity to stick to the intentions and resolutions set during the Year of the Rat.
The Year of the Ox is also a potentially lucrative year, not necessarily because the Ox focuses on the money or brings it to you on a silver plate and more because this fosters a belief in yourself, in what you deserve and the confidence to stand your ground. Where you believe in what you deserve or when it comes to the things that you value, a combination of being better able to attract what you focus on and to stand your ground makes this a potentially abundant year. Especially when abundance is measured in more than financial wealth. However, a Metal Ox, the first since 1961 is more potentially prosperous. The Ox will ask that you manage your money responsibly or you might find that while there is more flowing in that it flows out just as easily.
About the Rat
Rats are always honest, and they are observant and curious. They are energetic, talkative and others can find them witty and charming. However ambition can make Rats ruthless and aggressive. They may find it hard to save, as they like to spend the money they earn and enjoy a good life.
The Rat is intelligent, charming, social and likeable. They are extremely good with money and are often thrifty. Although at times they can be economical to the extent of miserliness. Rats will spend lavishly under 3 circumstances: when they are in love, to further their long-term or career goals, and on collectibles if they are collectors. Rats are collectors by nature.
They are hard-working, innovative and full of ideas. Rats are almost always ambitious. Combined with the knowing of how to take advantage or make the best out of a situation, they are often successful at getting what they want out of life.
Rats are good at hiding their emotions, which often leads other to perceive their cool exteriors as those that are not easily roused. They sometimes have difficulties communicating their feelings. People born under this animal sign are frequently nocturnal.
Compatible: Dragons & Monkeys
Incompatible: Horses